We are delighted to announce we have partnered with Clubforce as our new online registration, communication and fundraising platform.
Clubforce® is the only all-in-one sports club management platform. It allows club volunteers to efficiently manage all aspects of their club from a single interface, significantly reducing paperwork and clerical errors, improving data integrity and saving precious volunteering time in the process.
By joining Clubforce, our volunteers can run the club more efficiently. It is also a fantastic communication tool to relate the most relevant club news. Clubforce will enable us to get the most important information to the correct people, in the fastest way possible. Clubforce is fully GDPR compliant.
We encourage all our members to use the link below to register and pay membership for the year ahead. We also strongly recommend downloading the Clubforce app.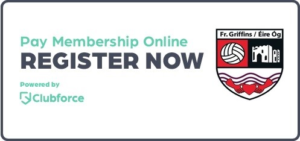 By lukemurray
Wed 31st Mar